Giving Tuesday is an important day in the calendar at Endiem. That's because we firmly believe in the power of corporate philanthropy and the difference we can make.

To mark the date, we'd like to take this opportunity to highlight a cause close to our hearts, Kids Meals, inc.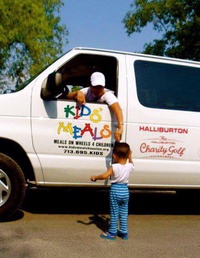 Every day in Houston, 1 in 4 children don't know when they'll get their next meal. Food insecurity harms children: it contributes to poor performance in school, reduced attention in class, behavioral issues, increased absences, a higher risk of obesity, and other negative outcomes.
Endiem thinks every kid should have healthy food and no child should go hungry. This is why we donate to Kid's Meals Inc. In fact, over our 10 years in business, Endiem has made and delivered more than 33,000 free, healthy meals to hungry children.
This year, we will take giving one step further, by adopting two Kids Meals Inc families this Christmas, delivering gifts and food right to their homes in Houston.
Giving back is part of our mission at Endiem, and we'd encourage all other businesses to do the same. Joining the Pledge1% movement is a great way to build a commitment to corporate giving, both now and in the future. As a member of this philanthropic community, we've taken the pledge to donate at least 1% of our profit to our nominated charity, Kids Meals Inc.
So, what will you do today to build a better future? We hope that you will join us this Giving Tuesday in pledging to support those less fortunate than ourselves by donating time and profit.
If you want to donate to Kid's Meals, you can make a donation here.