Thank you from the team at Endiem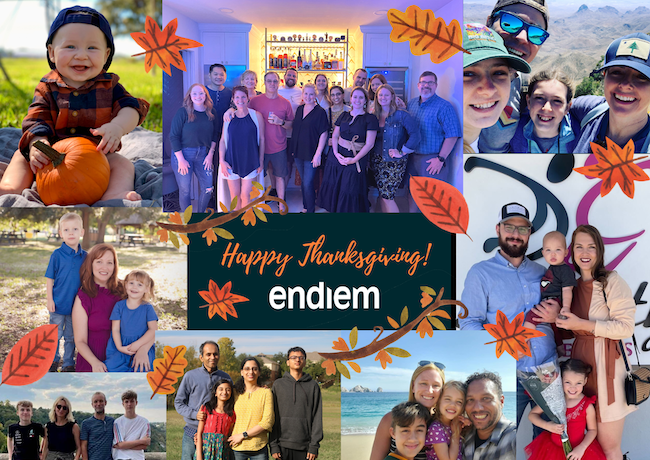 As we approach Thanksgiving 2022, more than ever, we have so much to give thanks for. Not only do we have our loved ones, but also work we love.
This was an extra special year for the whole team, as we celebrated 10 years in business. Endiem would not have arrived at this milestone without all of you, our fantastic customers, team, partners, and friends. Thank you for being part of our story.
​​The office will be closed on Thursday 24th and Friday 25th November. We will re-open for regular business hours on Monday 28th November. In the meantime, please relax and recharge, safe in the knowledge that Salesforce is covered as we will continue to monitor help@endiem.com for emergency cases.