Bringing LinkedIn data to Salesforce just got a whole lot easier with this awesome free extension.
Wouldn't it be great if you could prospect from Salesforce, leveraging contact information from LinkedIn?
You would feel confident that your Salesforce data was as up to date as possible and you were reaching out to precisely the right person.
You would also save a bunch of time.
The good news is that now you can.
Salesbolt is a Chrome extension, installed directly into your browser. As you use Linkedin to surface your ideal sales prospects, Salesbolt searches your Salesforce Org to see if this person already exists as a Contact or Lead. If they do, but their record needs updating, you can do that right in the side panel, bringing in profile data from LinkedIn. And if they don't exist yet, then adding them is a matter of a few clicks.
Given that it's free to get started, it is something of a no-brainer. Just add it on today and start prospecting!
We have been using Salesbolt here at Endiem and here's what our Account Director, Marta Alemu, had to say about the product.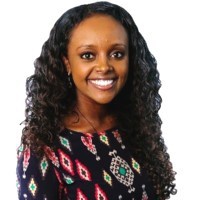 "Salesbolt is saving me a lot of time, keeping all of the important information about my sales prospects up to date and right where I need it - in Salesforce. Now I can focus on having good conversations, and not on manual data entry. This makes me very happy!"
Of course, once you've begun the conversation with your perfect, well-profiled prospect, you are going to need a sales process to take them to the next stage, and that's when it's time to talk to Endiem. Happy prospecting!