What not to do when presenting at a virtual event
Whether you are presenting at the biggest Salesforce show on earth (Dreamforce 2021) or for an online Salesforce user group, some golden rules apply when it comes to virtual events. I didn't follow them, and this is what happened.
Did you catch Salesforce Labs day in July? It was a great virtual event, packed with information about getting the best from these free apps built by Salesforce employees. It was over in the twinkling of an eye - so much to learn and so little time!
As you can see, I was lucky enough to make the lineup that included these absolute superstars from the Salesforce ecosystem.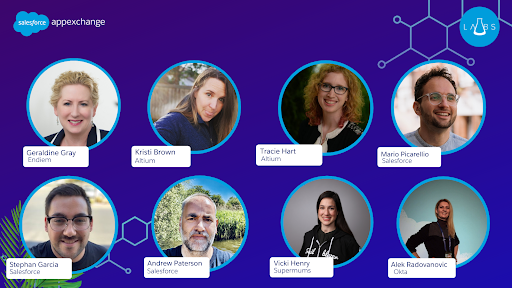 OK, so now I am going to level with you. I did think twice about posting after this event. The thing is, I was not happy with my preso. NOT HAPPY AT ALL.
I hoped to convey in my slot that there are great apps that will support you throughout the customer journey, all the way from the first touchpoint to Customer Success.
And to make it a bit fun and a little bit cheeky, a bit like Endiem itself, we decided to bring in some familiar friends to supply the 'anonymous reviews' for the featured apps.
For example: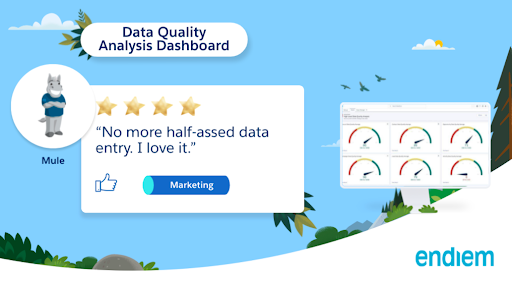 You get the idea. "It's going to be fun!" we thought.
But it wasn't.
The thing is, jokes don't work in the vacuum of the virtual presentation. Either I should have worked in a bit of two-way banter, in the exuberant presentation style from the excellent Kristie Brown and Tracie Hart from Altium, or I should have deployed some kind of canned laughter workflow.
(Actually, that's not such a bad idea, I can feel the idea for a Labs app coming on).
Seriously though, the most important thing to take away from this event is that Salesforce Labs apps are fantastic FREE resources available to anyone with a Salesforce license. If you have not checked out what's on offer, then you are missing out. If you want some more specific advice, feel free to drop me a line, and I can give you some pointers.
The second most important thing? When you deliver a virtual presentation, leave the comedy to the pros. It's a serious business. 
In the meantime, I will stick to what I am good at - Salesforce.
See you at Dreamforce!