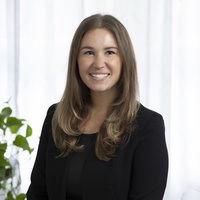 Tess Lorr, Salesforce Project Manager, takes a look at what to expect from the Salesforce Summer '23 Release.
Salesforce Admin Summer '23 Release: Updates to User Access, Mobile Capabilities, and More
Salesforce administrators are eagerly awaiting the Summer '23 release, packed with updates and features that promise to enhance user access, mobile capabilities, security, and overall user experience. In this blog post, we'll explore some of the highlights of the upcoming release, focusing on improvements in user access and permissions, mobile app functionality, triggered automation, data table enhancements, dynamic forms, and other notable updates.
User Access and Permissions
Delegated admins now have the ability to assign specific permission set groups that they define, empowering them with greater flexibility and control over user access.
Field-level security can now be set on permission sets during field creation.
Permission sets can now control who can access org-wide email addresses.
The user access and permissions assistant have been updated, making it easier to find users for reporting purposes.
User access policies will introduce a beta feature where administrators can assign multiple roles and profiles to a user, enabling more granular permission management.
2. Mobile Enhancements
The new release enables the creation of 100% offline apps, allowing users to work seamlessly even in environments with limited or no internet connectivity.
Enhanced security measures have been implemented to bolster mobile app protection, ensuring data privacy and preventing unauthorized access.
Dynamic forms, previously available on desktop, are now supported on mobile devices, enabling users to enjoy a consistent and streamlined experience across platforms.
3. Triggered Automation
Users will no longer be able to create new process builder processes. Users can still edit current ones.
4. Data Table Improvements
Search functionality has been enhanced, enabling users to find relevant data more efficiently within large datasets.
The data table has been optimized to handle larger datasets better, improving performance and user experience.
5. Dynamic Forms
Horizontal alignment in dynamic forms provides administrators with greater flexibility in designing intuitive and visually appealing user interfaces.
6. Other Notable Updates
Administrators now have the ability to clone custom apps, saving time and effort in application development and customization.
"Bring your own data" (BYOD) functionality has been introduced, allowing users to incorporate external data into forecasting, enhancing the accuracy and relevance of predictions.
Quick actions are now supported on related lists, providing users with quicker access to frequently performed actions directly from related records.
The Admin Summer '23 release brings a host of updates and features that will help Salesforce Administrators to optimize user access, improve mobile capabilities, enhance automation, and provide a more streamlined and personalized experience. With advancements in user permissions, mobile app functionality, data handling, and other areas, businesses can leverage these enhancements to transform their customer experiences and drive greater efficiency. Stay tuned for the release to unlock the full potential of these new features.