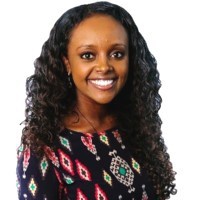 Our new Salesforce Account Director, Marta Alemu, answers the question, 'What does Endiem do?'
As Houston's largest independent Salesforce partner you may have heard of us for our reputation for flair and good work but may still wonder: what do we do, who do we support, what client projects do we deliver?

To put it simply, we help companies unify & achieve their Salesforce vision.
While Salesforce is the #1 CRM, some companies still have the challenge to fully utilize the platform, increase adoption, build a roadmap, or create a Salesforce strategy for their business. That's where we come in, we bridge the gap between your technology and your business processes to fully integrate Salesforce across all your departments: sales, service, marketing, and IT.


Our work focuses on 4 key buckets:
1) Planning & implementing a strategic roadmap as you grow
Your Salesforce strategy needs to carry you through startup and growth, ups and downs, good times and bad. We'll help you plan for growth by bringing together your people, processes, and technologies, all to help you create a strategy that meets your needs — and those of your customers
2) Helping with custom development on a variety of solutions
Need custom development? We've worked on hundreds of Salesforce solutions ranging from the most basic to the profoundly complex. Let our talented team design, build, test, and deploy workflows, custom Visualforce pages, Apex triggers, and more. And good news: Our Endiem developers don't just meet expectations — we exceed them.

3) New implementation to salesforce
We'll help you define your business processes and then communicate them, gain buy-in, and implement a solution that fits your organization. Our consultants work with your teams to map the technology to your processes, all to help improve efficiency, quality, margins, and resource capacity.

4) Providing ongoing support through our own inhouse Salesforce admins & developers.
Superstar support shouldn't have to cost superstar dollars. That's why we created ADvantage by Endiem, fractional Salesforce admins and developers to help with your Salesforce needs as they arise. Need help with data management, process enhancements, onboarding, and training? We're here to help — with experience, talent, and sometimes even spirit fingers.
Makes sense, but which industries do you support?
Endiem has over 20 years of Salesforce experience and worked across a variety of industries specifically Energy, SaaS, Manufacturing, and Finance.
1. Energy companies: from oil and gas to utilities, minerals, and renewables — need solid systems with failsafe integrations. Endiem can help you use Salesforce for agility, data transparency, streamlined sales processes, forecasting, and pipeline visibility. Problems with disparate data? After we integrate it for you, you'll have everything in one place.
2. Finance: Security is important to every industry, but in finance it's paramount. Whether you're B2B or B2C, Endiem can help you develop Salesforce systems for tracking deal statuses and investments, investors and yield, and portfolio management. We've got the know-how to make sure it's all FDIC compliant, too.
3. Manufacturing: companies have tons of parts to manage. We'll help you use Salesforce to capture trade show leads, follow up on sales inquiries, track the sales process, and use electronic data interchange (EDI) to share information with partners and accounting systems. We can even help with marketing automation and shipping/delivery.
4. SaaS-Tech companies often have complex systems that demand flawless integration. Let us set up your marketing automation, lead management, and sales processes. Need more? We're ready to help with systems for opportunity management, quoting, customer acquisition, software deployment, and customer service.
Got it. Can you tell me about some of your success stories or projects?
Our motto is "good work for good people". You can hear it straight from our customers:

Want to hear details about what makes our clients so happy? Well, check out some of our case studies.

To learn more about Endiem and our services, please reach out on LinkedIn or via marta@endiem.com.
Hope to work with you soon!